Upgrades
---
With Dallas PC Repair, upgrading your computer is easy!
The computer technology market is constantly updating and improving designs of computer components. Often entirely new classes and generations of components come out while the older components are still valuable and cost effective. This is a great advantage to the consumer since it means that new components are constantly pushing the prices of old components down.
PC running slow?
Upgrading your computer's RAM memory is a cost-effective way to increase your computer's performance. Let the technician's at Dallas PC Repair find the best solution to your memory problems.
Running out of Hard Drive Space?
Need more room on your computer to store files and other work data? We would be happy to provide you with the best solution to your needs.
Call 972-418-2000
Or bring your computer to our location…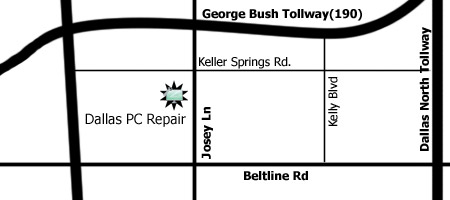 2121 N. Josey Ln #102
Carrollton, TX 75006
A 1 Call Web Solutions, Inc company.